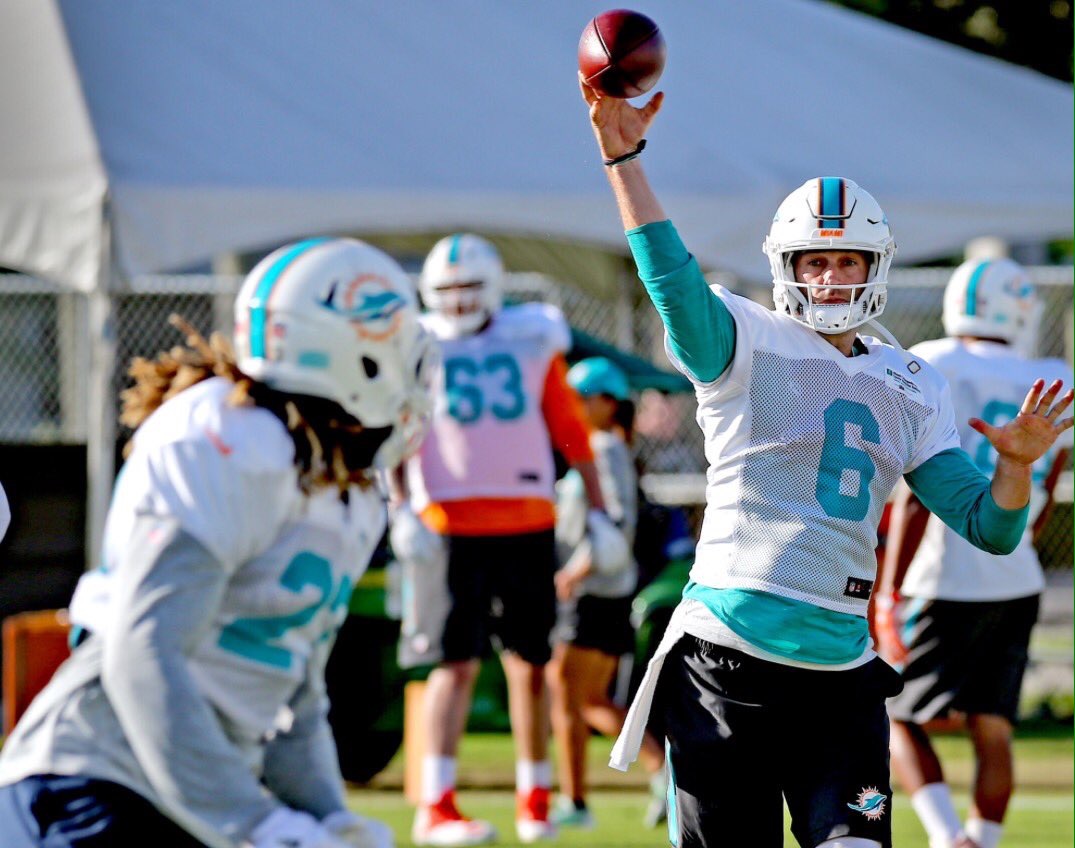 Jay Cutler was out on the training camp practice field today. It was his first full day at camp. Most visible? Cutler is wearing his old #6 which was previously occupied by QB Brandon Doughty. Doughty is now wearing #7.
On the Miami Dolphins playbook, Cutler said, ""It's kind of a crash course if you already took the course before. Some of the run game stuff has changed. The passing game is kind of relatively the same. The protections are changed up a little bit. I'm just kind of working with (Quarterbacks Coach) Bo (Hardegree) out there and going through the run game and making sure I'm clean on that. It'll come back quickly."
Cutler on Suh - "I'm glad he is on my team!"
Jarvis Landry on Jay Cutler – "I finally get a chance to see him out here today and have an opportunity to take a couple of reps with him today. I think he slung it pretty well." On Cutler walking in right before preseason, "Honestly, when you walk into this facility and you're wearing these colors, you are family. For Jay (Cutler), we welcomed him with opened arms. We've extended all of our contacts, all of our resources to him and his family. That's just what it is."